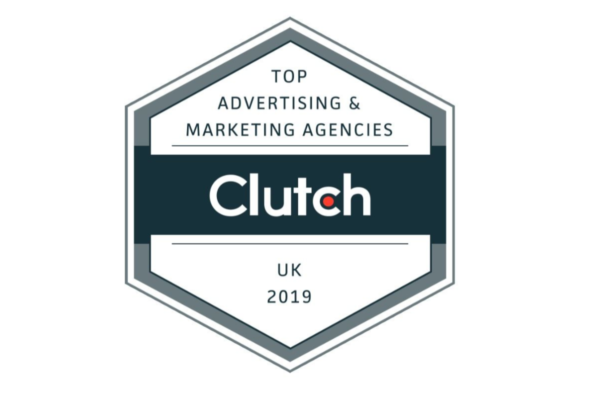 Neadoo is now recognised as a #ClutchLeader
If you are having trouble getting your website seen on the internet, look no further than Neadoo Digital Ltd. We are a revolutionary force in the realm of online marketing because we use a combination of experience and innovative solutions to give our clients access to SEO, PPC, and content creation services like no other. We are here for all your company needs, and continue to be a bespoke digital agency that gives businesses the exact boost they need. But don't take our word for it, take Clutch's!
Specifically, we are very proud to announce that we have been recognized as a leader in the UK Advertising & Marketing industry for 2019 in Clutch's updated report. We believe that this award from Clutch validates the exceptional service that we provide here at Neadoo and reflects the dedication we've shown to our customers since we founded our business in 2012. We've been listed #33 out of 83 companies featured, and out of 11,000 agencies in the UK in total on Clutch!
Clutch is a reviews platform and B2B service provider that helps businesses to find the solutions that they need in order to keep operating at maximum efficiency. To receive Clutch's recognition as an industry leader is truly an honor that we're very proud to share. We have also done exceedingly well in our core areas of expertise, allowing us to be listed among the top UK SEO services firms on Clutch. We look forward to growing our reputation and status in the industry in 2019.
Satisfied with the outcome of our work, clients who spoke directly with Clutch Analysts provided highly complementary, 5-star reviews of our performance:




In addition to being listed on Clutch, we are also very proud of our recent features on Clutch's sister websites, The Manifest and Visual Objects. Both provide additional and useful information on firms that will help buyers make a decision regarding the right services to purchase from the right companies. For example, The Manifest has listed us among other top content marketing agencies in the UK for 2019. This listing will expose our brand to any firm searching for content marketing firms in the UK on The Manifest.
Overall, we believe very strongly in the value that we provide for our clients and we're honored to be a part of Clutch's exclusive list of Top Marketing & Advertising firms in the UK. You can read the reviews that earned us this recognition in full on our Clutch profile.