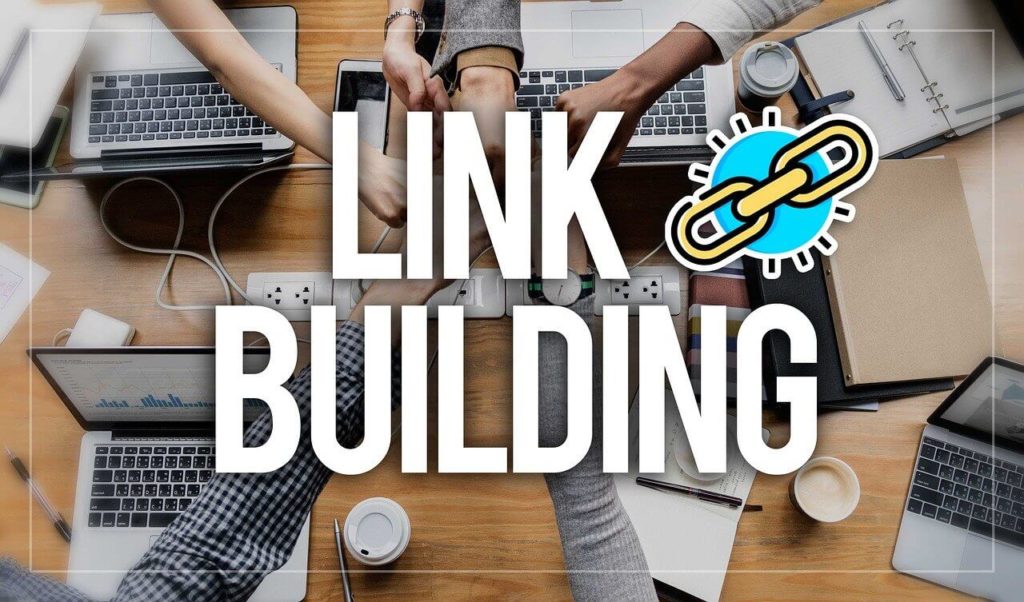 4 Proven Link Building Ideas — Free Links!
Nowadays, everything changes at a much more rapid pace than ever before. Link building is also evolving, with new techniques and practices replacing the old ones that no longer work. Nevertheless, marketing specialists have developed some proven, evergreen link-building ideas over the years.
These are safe and reliable strategies that anyone can use with great success. From independent content creators to link building agencies — good link building practices stay beneficial no matter who uses them. The only requirement is to use them well.
This article delves into the nitty-gritty of link building, listing a few of the most effective ways to do it. Guest posting, creating high-quality on-site content, using broken links, and getting listed on resource pages are all valuable tools in the right hands. Here is how to make the most out of them.
Need help with link building?
Looking for a professional link building service?
Strategic Guest Posting
Guest blogging might seem a bit old-fashioned, but there is a reason why so many people use it to this day — it works. Creating guest articles that contain a link to your site is a well-known, time-tested practice applicable in almost every niche one can possibly think of. However, it is not as simple as putting a link in an article and publishing it on a random website.
The whole process starts with finding a relevant blog or website suitable for guest posting. What does suitable mean in this context? First of all, the website should have a high DA (Domain Authority) rating. It is a metric that shows how authoritative the site is in Google's eyes.
There are many free tools available online that make this step pretty straightforward. For instance, Ahrefs' Website Authority Checker is a tool one may use when in need of a quick insight into a specific site's strength. The higher a website's Domain Rating (DR), the more attractive it is as a guest blogging partner.
A word of caution, though, as more and more website owners demand payment for placing guest articles on their sites or outright reject proposals not made by their long-term partners. Furthermore, unsurprisingly, earning a genuine link placement is incredibly challenging for blogs with a high DA rating.
Because of this, many people visit sites like huskyhamster.com or similar ones, and contact link-building agencies that have the necessary knowledge and relationships to make this process much more manageable. Still, it is possible to make guest posting work on your own — it just takes a lot of effort.
It is worth adding that the website needs to be relevant for your business. Publishing the content on irrelevant pages is counterproductive and will not result in many conversions.
After finding the perfect website for a guest post and pitching the idea to the site's owner, all that is left is to create a relevant, high-quality piece of content with your link in it.
Creating High-Quality Content
Both on-site and outreach articles need to be well-written and contain valuable information. Without these two qualities, grabbing the audience's attention is much more challenging to accomplish. And that is what ultimately leads to conversions — making the people who read the text want to learn more about the subject.
While there are many guidelines on creating quality content, let's take a closer look at three of the most important rules every content writer should follow.
Write for the Audience
Creating any piece of content should always be done with the audience in mind. After all, the people who read the article need to understand it. If the blog post provides some valuable data, but readers cannot extract any useful information from it, something went wrong along the way.
To prevent this from happening, it is wise to not only focus on the quality of writing but also its clarity. Providing actionable tips or relevant data is not enough — the content also has to be presented in an easy-to-understand manner. This way, more people will notice the content's value and yearn for it.
Here are some excellent tips on writing with the audience in mind:
Provide definitions.
Use short sentences.
Be consistent.
Be helpful.
Avoid grammar mistakes.
Do Thorough Research
Doing research is a vital part of teaching others how to do stuff. If a person wants to be a good teacher — they need to become a skillful researcher first.
Of course, that is not the most straightforward thing to do.
Nonetheless, even though most schools fail to teach their students research skills, anyone can learn how to research more efficiently. Once the writer knows the topic they want to explore, they should follow these steps:
Look up some reliable sources.
Study these sources and take notes.
Evaluate the information.
Write the article and cite their sources.
By citing the sources they used while creating the article, the content writer instantly boosts the credibility of the content. It also makes them look more professional and trustworthy.
Make It Engaging
Even the most useful article of all time can flop if it is not engaging. Due to this fact, academic articles that are filled to the brim with specific jargon are usually left out of the lists of the most popular reads.
With this being said, making the content more engaging is well worth the effort. It helps create a bond with the readers and gets them hooked.
Here are a few ways to do that:
Be passionate about the article's topic.
Use clear headers and subheaders.
Use infographics.
Add a call to action (CTA).
Tell a story.
Using Broken Links
Another popular technique is finding broken links and using them to your advantage. How to do it?
The first step is searching for a suitable website with a broken link. As always, it is good to aim for a website with a high domain rating.
However, the best bet here is to contact personal blogs or small companies instead of giant corporations. The reason for it is simple — high-ranking sites will usually reject the offer to link to your site and fix the broken link themselves.
After finding the perfect website for getting a high-quality link, it is time to establish whether it has some broken links or not. This is the step when SEO tools like Ahrefs and Check My Links come in handy. With their help, estimating how many broken links the website has is fast and easy.
If there is a broken link on the website, the next step is to contact its owner. Besides pointing out the issue, the message should include a help offer — this is the moment to pitch a relevant article from your site.
The main goal here is to build a relationship with the owner by offering them a helping hand — not getting a link. Instead of pushing the issue of linking to your website, it is best to see this situation as a long-term investment.
Once the relationship and mutual trust are established, everyone can benefit. One side gets broken links fixed, while the other gains additional exposure and high-quality links.
Getting Listed on Resource Pages
Resource pages are magical places that gather all possible information and reliable sources on a given topic. As a result, they are popular among readers who want to learn more about a specific niche or a particular subject.
If the website is present on a resource page without a link leading to it, it is a missed opportunity for its owner. Being omitted from the list is also an issue, as it means the site is not mentioned among its biggest competitors.
Luckily, finding resource pages is not a complicated process. A quick Google search should be sufficient to establish the most successful resource pages out there. Next, all that is left is contacting their owners.
If the company is not mentioned on the list, it can pitch its content to the website owner. Having high-quality on-site content and multiple guest posts on popular sites can help with that task.
Alternatively, if there is some information about the company on the site, it might ask the owner to add the link to its website. Most resource page owners should not be too opposed to this idea.
The Bottom Line
Although promoting a website with spammy links was once a frequent practice, these times are long gone. In today's day and age, every marketer worth their salt uses a set of reliable link-building strategies, trying to deliver the product of the highest quality.
Through strategic guest posting and getting their sites listed on resource pages, content marketing specialists can improve the visibility of their blog posts and sales pages in a fast and effective manner. Moreover, they can use broken links to create long-lasting relationships with successful blog owners. All of these methods produce reliable, outstanding results.
It cannot be overstated that Google rewards creating the best possible experience for users. So, as long as the content remains of the highest quality and the link-building methods are natural, everyone can make their business stand out from the crowd without much hassle. If you are looking for a professional firm to help you with the link building process – don't hesitate to contact us.
Need help with link building?
Looking for a professional link building service?