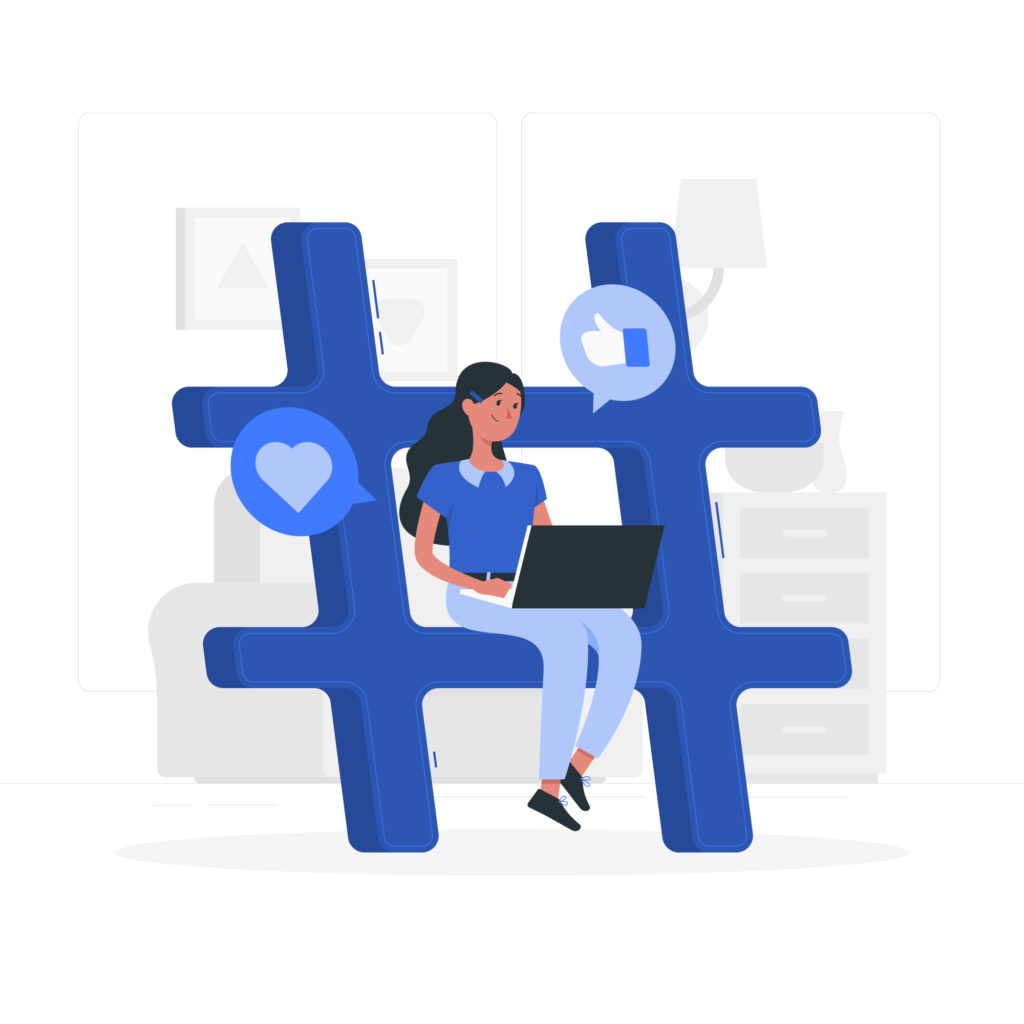 Innovative Ways of Using Hashtags: A Powerful Social Media Feature
Although it was first proposed as "something for nerds", Hashtags are virtually ubiquitous on the Internet nowadays. It is sometimes used on platforms that don't even explicitly support hashtags. So, what makes hashtags so popular? Does it have any implications for how business managers should think about their social media presence? On the 13th anniversary of the addition of Hashtag to Twitter, which was the catalyst that popularized it on social media, we found it prudent to take a more thorough look at hashtags and how important they are for businesses.
What are Hashtags and How Important are They?  
First used in IRC chat rooms more than two decades ago, Hashtags became prominent when Twitter started allowing users to make use of dynamic, user-generated tagging with hashtags on the 23rd of August 2007. Twitter allowed users to self-sort posts however they wanted, discuss hot-button topics ensemble, and much more. Hashtags took Twitter by storm. 
It didn't stop there, however. Soon enough, all major social media platforms adopted this use of hashtags from Instagram to Facebook and even the now-defunct Google+.  As of 2018, around 85% of the top 50 websites by user traffic use hashtags, and that number has likely only risen. This should give you an idea of how wide-spread and prolific hashtags are nowadays. 
How to Innovatively Use Hashtags to Maximize Your Business's Success on Social Media? 
A lot of traffic on Twitter, Instagram, Facebook, and even recently, YouTube is driven by hashtags. And as a business, your goal should be maximizing your engagement and reach. Hashtags are a powerful tool to do just that, so how do you go about using it? Although ideally, you'd use a different hashtag strategy on each social media platform (due to how differently hashtags are used on each), there are some common strategies you can use to some success. 
#1 Contribute to Conversations While Promoting Your Services/Products
 Each day, there are tens of hashtags addressing diverse topics ranging from music to culture and politics that trend on social media. These hashtags see a massive influx of traffic, and if used judiciously, you can design posts that both contribute to the discussion and advertise your business. As a simple example, a cake-shop owner can discuss the steps it takes to bake their signature cake with a photo attached in a hashtag about sweets, cakes, or any related topic. This usually makes your post visible to hundreds and even thousands of users who browse that tag.
Although, most businesses should avoid sensitive social and political topics. These topics easily offend potential clients and cause controversy and backlash. 
#2 Use a Consistent Hashtag to Help Potential Clients Access Everything about Your Business in One Place 
With hashtags, you can easily create categories that catalog your products, services, success stories, or anything else you want. By labeling your products, services, discount offers with specific hashtags, you make it easy for your followers to look them up by simply browsing posts tagged with it. This allows for more effective targeting and helps increase conversion rates. 
#3 Encourage Your Clients to Use the Hashtag
Encourage your clients to share their experience with your business using a specific hashtag. This will not only raise your profile on social media, but it'll also help you create a hashtag that is filled with positive coverage of your business making people trust your business more.
This can be photos of your clients with your products, or if your business only offers services, it can be success stories. No matter what, this kind of advertisement is incredibly effective and useful. Devise strategies to help incentivize your clients to share positive stories about you on social media!