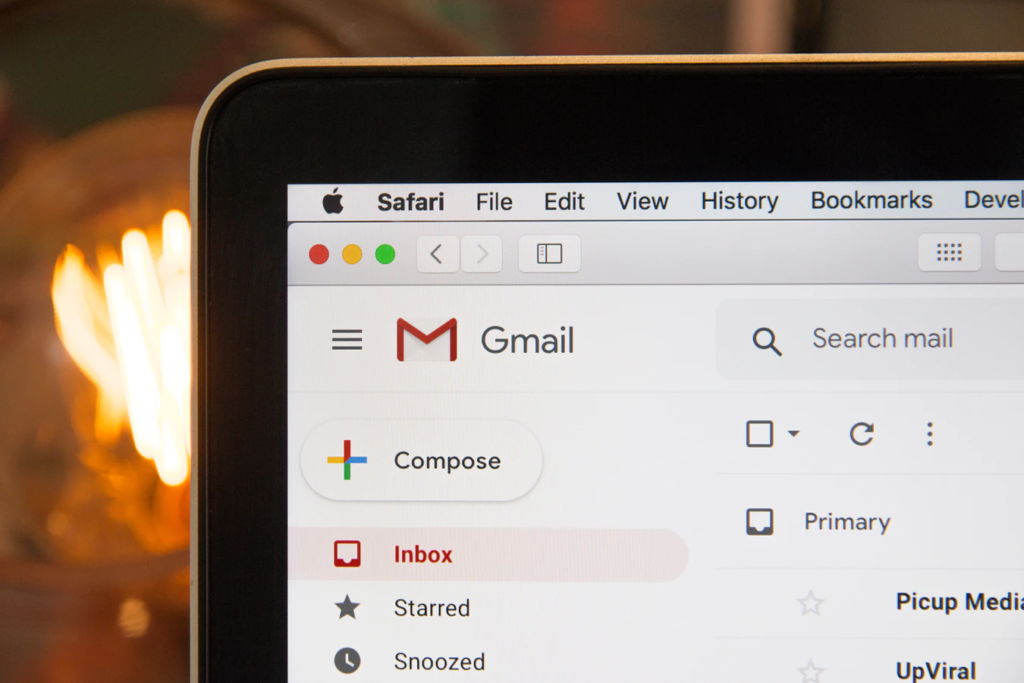 Outreaching in a Nutshell – A Reliable Way to Improve Ranking
If you decide to cooperate with an SEO agency, in most cases, you will be offered a comprehensive positioning of your website. We are talking about the oft-called "on-site" and "off-site" SEO (or "on-page" and "off-page"). These two complementary strategies are used to achieve high positions in Google search results. In this article, we will focus on the 'off-page' part of SEO, which is inseparable from the concepts of link building and outreach. What is outreach and what does it have to do with optimization and positioning?
In this tutorial series, we will try communicating complex SEO concepts in a simple language. While reading, you may come across simplified phrases, which are deliberately so to communicate the essence of the technique/idea without bogging us down in technicalities. Not all of our readers are proficient in positioning concepts, which is why we have decided to use such a language. 
Link Building / Outreach – How Can It Help Your Website? 
Outreach, or more precisely SEO outreach marketing, is the process of searching for appropriate sources on the Internet (e.g. sites, blogs) that host content that overlaps with the topic/profile of your domain and then contacting them to promote your content. If it sounds complicated, don't worry! In reality, it is not. Outreaching is popular in the online marketing and SEO industry for its effectiveness and clear rules. 
Our team looks for opportunities for thematically-related links: after analyzing your business profile, your website, and its content, we create bespoke content tailor-made for your business that

specifically links

to pages on your site as authoritative sources. They then contact and negotiate with bloggers and website owners who own websites that are in Internet spheres related to your business.

After successful negotiations, we compile a list of all the webmasters who are interested in working with us. When your website requires a backlink to increase its authority and improve its ranking, we contact one of the webmasters on the list and create content specifically promoting your business. The content goes through multiple stages: from research and copywriting to editing and final corrections. We place a link to your website at the right place in the article, using anchor keywords optimized for best SEO gains.

After sending the content to the webmaster we're partnering with, we wait for it to be published according to the agreed-upon schedule. Once an article is published, we are notified – we check if everything is correct, and at the end of it all, you get a backlink from an authoritative website. 
Of course, a single link will not make your website jump to the first place for all relevant search phrases you're targeting. Outreach itself is a long and sometimes quite tedious process. It takes a lot of patience to see the initial results. The same principle applies to all SEO-related activities. Sometimes it takes weeks or even months for the actions taken during an SEO campaign to start producing the expected results.
Why is Outreaching so Colossally Important in SEO?
Many domain owners have doubts about the effectiveness of outreaching  – "Do I need pages linking to my domain?" is a common question we get when discussing SEO strategies with clients. The answer is obvious if you look at the data, however – you definitely need outreach. On-page and off-page SEO activities are complementary to each other, and you see the best results when you take both approaches together – focusing on one area of SEO or another depends on the stage of the SEO campaign and the client's goals. The main objectives of off-site SEO and outreach/link building are:
Acquisition of high quality backlinks from websites with strong authority (determined, among others, by DR/UR statistics in Ahrefs or TF/CF in Majestic) and high referral traffic from other sites;

building a strong link profile for your site;

Increasing brand/offer/product awareness among potential customers (who may be at a different purchasing stage).
In short and simple terms: the more valuable links pointing to your domain, the greater the chance that it will rank higher in organic (i.e. free) search results. A natural link profile allows you to gain the trust of the search engine's robots, improving your Google algorithmic ratings and achieving your goals: high positions, more traffic to the site, and a higher conversion rate. 
Average Cost and Duration of an Outreach Campaign
The price of a link building campaign, whose main objective is building a diverse link portfolio for a domain, is determined individually with each client. It is usually determined by multiple factors:
The market in which your website operates (prices for publishing articles on American blogs differ from German blogs);

the topics your site addresses and the sector your business operates in  (for example, topics such as eroticism and gambling may often get rejected by websites, and even when they are accepted, the cost of publication is usually significantly higher);

The size and the goals of our client's business: the competition is different for each keyword, and if the client wants to rank for competitive, high-volume keywords, there's a lot more work to be done (the amount of work to get a backlink for a customer focusing on window renovation in London is quite different from a large e-commerce store from Spain trying to increase the sales of its products throughout the country);

the number of backlinks acquired monthly (the target number of links is selected based on a detailed analysis of the link profile of your website and your competitors).
For an outreach campaign to produce satisfactory results, it should last for a minimum of 3 months. However, you see optimal results after a 6-month campaign. This period is required due to how we approach outreaching: manual acquisition of links and establishing contacts with owners of other domains and blogs. What is equally important, however, is that Google's algorithms should not perceive a sudden, unnatural growth of pages linking to your domain (which might result in getting penalized). 
In addition to the off-site element of link building and outreach activities we just touched on, an equally important part of optimization activities is the content, which labelled the king of SEO, and not without reason. If you want to learn more about SEO and what our agency does, you should definitely check out our services page.