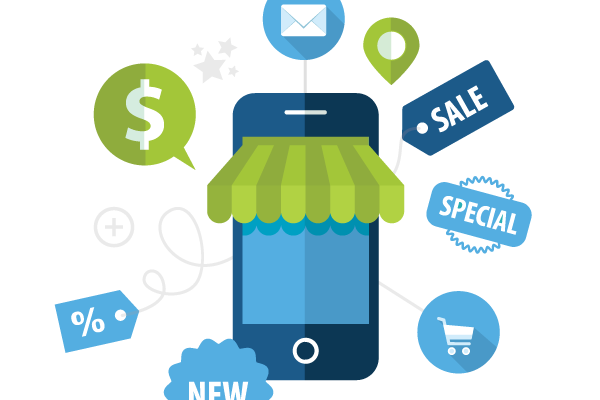 SEM vs Traditional Marketing
Does traditional marketing add any value to your business? Absolutely! But how much value are we talking exactly? We want to share our experience with traditional marketing and the benefits of SEO.
Newspapers
A tiny 2" x 2" ad can cost anywhere from £600- £2000 per week. If you want to run it for 12 months it would leave you £31.200 to £104.000 short! That's more than most of the companies can afford. The statistics show that newspaper print audiences are rapidly declining. As a matter of fact, we can see many of them shutting down their printing presses and going 100% online.
Television
A short 30-second commercial on tv can range anywhere from £150.000 to several million! These prices are based on prime-time, which means this is when people will actually see your commercial. Otherwise why would you create it (and pay for it) in the first place?  Also that doesn't include costs of making that ad. For the price of airing a 30 second commercial, you could run a newspaper ad for several years!  It's very difficult to measure the efficiency of a TV commercial and typically the return on investment is positive only for the big international players with widely recognisable brands.
Direct mail
For about 1,000 postcards, fliers or letters, this can cost roughly £1000 for materials and postage. Not to mention the time it takes to individually address and personalise each one. If you're going to do this, you need to make it personal and you need to make sure your information is correct! The price of materials and postage isn't the only dime you'll drop. Remember about all the  hours it may take sending materials to over 1,000 different addresses? We believe that this method works only as a means of personal thank you's, holiday cards, or birthday cards. Most likely you customers'll look at it for a few seconds, put it down and eventually throw it away.
Radio
Thanks to countless online radio services, the radio becomes a second league player. Most importantly people listen to the radio to listen to music…not be overwhelmed with ads. Unless your ads are being played repetitively, it will be rare that the average listener remembers what they heard.  If you're going to spend £300 – £1500 for 20 seconds of radio air time, hopefully you can make a good impression the first time because ads that are played repetitively become rather…annoying to say the least.
Magazines
On average people look at an magazine ad for 2-3 seconds. Paying roughly £1.000 to £4,000 for a small ad only reassures us that traditional advertising becomes a thing of the past. Of course this method works to some extent, but again you'll only be remembered based on the strenght of your brand.
To sum it up, if you want to stick to traditional marketing you need to be ready to burn some serious money upfront. Even if you have a product that will sell itself, it takes money to actually get it in front of people. Then is the issue of ongoing costs. Say, that you have enough cash to create, execute and run a campaign for some time. But how do you track its progress and know it actually worked? There is also a problem with your potential customer, actually getting bored with your ad that he's seen 60 times. So you need to change it and therefore open your wallet once again…
Now let's talk about online marketing and its benefits.
Tracking success online is much more accurate and easier than any other marketing channel. With SEO, you can think of it as a huge net in which you can use to capture a more diversified leads for a fraction of the cost, giving you otherwise impossible ROI. Finally, SEO allows you to put your products & services in front of consumers when THEY are READY to buy.
Sales & leads
Obviously, the key area of return we aim for is in sales or qualified leads. We want to increase our website traffic and convince that traffic to buy a given product from us. We call this a call to action. Traditional marketing interrupts consumers and bombards them with marketing messages they have not asked for. In best case scenario they just won't pay attention but there is an option that your potential client will get annoyed and turn away from your website and products altogether. SEO has the unique fortune to display your company's listing (which should, in essence, be your unique marketing proposition) at precisely the moment your audience is searching for your product, service, or information. Oh and the best part, you don't pay a fee for any of these leads even if they end up buying.
Branding
When optimising your website for the search engines, you want to target those keywords and keyword phrases that your audience searches most often. Whether you believe it or not, every industry simply has some buzz words that are used more often than others. For example, in the travel industry, the word "cheap flights" is used more readily than "discount hotels". Besides more traffic, you instantly brand your company as the leading resource for your audience's queries. Because your keywords will naturally be related to more and more search queries, as the prospect continues their research and your website continues to show up, you begin to build a powerful relationship in their mind that your company is probably a good starting point to a solution for their specific needs. That relationship is otherwise known as your brand.
Relationships
Though often overlooked, in Neadoo we believe that relationships are one of the most valuable returns on investment your company can receive. Relationships are proven to translate into increased future sales, referrals, word-of-mouth, repeat business, and testimonials or endorsements.  Instead of trying to pop your marketing message up every place you think your target audience might be, SEO allows you to create that space yourself so you can subtly nudge your audience into your website from a variety of places.
 Traditional Marketing
Cannot target audience
Expensive and requires more investment of time for product promotion
Limited reach
Limited exposure (per issue, per newspaper)
No effective way to track the marketing investment
SEM Marketing
Ability to reach a targeted audience
Economical and quick method to promote products
Cost effective  global promotion
24/7 advertising of your product of service
Very effective ways to track investments
add your e-mail to our list ! We won't spam you. Only quality content.
[ninja_form id=9]