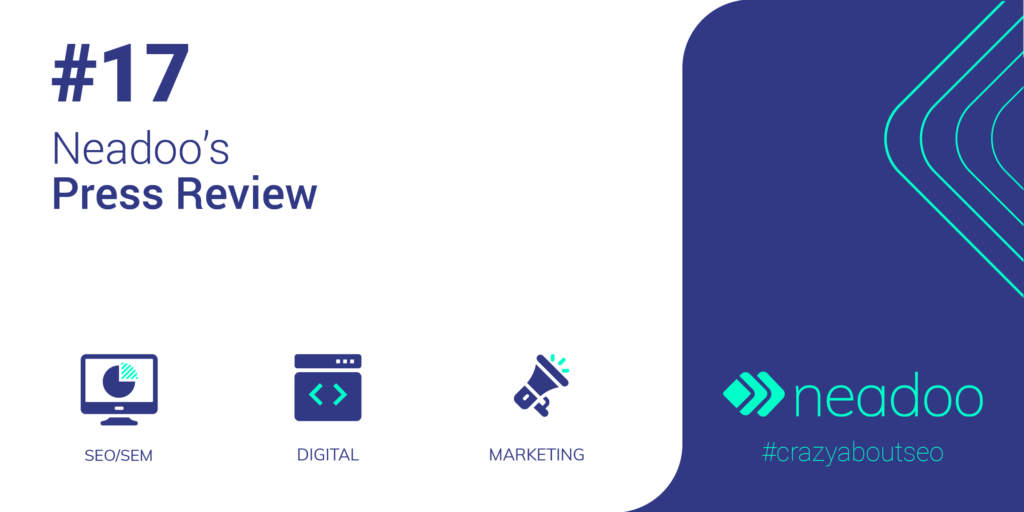 SEO Press Review #17
This week's press review will focus on a few key areas of web development: speed, security, and the JavaScript code you use. These are common things every web developer needs to grapple with, and the articles we've selected will give you an excellent primer.
1. Is It Fair to Use the Term Black Hat SEO Anymore?
In recent years, as Google guidelines have grown the list of rules and requirements that SEOs need to follow, the contrast between White Hat SEO and Black Hate SEO has grown starker. Black Hat SEO refers to all the methods and techniques discouraged by Google and using it to bolster your website carries a lot of stigma with it in the community. This article expounds on why this isn't completely justified, how the lines between white hat and black hat practices are often blurry, and ways you can benefit from using the latter.
Read more: Why White Hat SEO is No Longer a Thing [www.searchenginejournal.com]
2. Learn How to Design an Excellent 404 Page
A 404 page is what typically gets displayed when a user follows a broken or dead link to your website – if you've spent any time doing SEO for your website, you must have acquired a lot of backlinks. As you update your website and evolve your business, it is quite common to remove some pages, which results in a 404 response. That's why any moderately large website has a 404 page trying to redirect users to more relevant sections of the website. If you find out a lot of users follow broken links to your website, a creative 404 page will help you convert some of those clicks into organic traffic. This article shows you a few highly successful and creative examples of 404 pages that successfully redirect a lot of users to the website's home page, you can get inspiration from it.
Read more: 404 Pages: Check Out The Best Error Pages Around [creativebloq.com]
3. Read Why You Shouldn't Use Instagram Embeds
Using embedded images and videos are extremely popular – embedding videos from your Youtube channel or embedding images from your Instagram page can be a great way of organically directing traffic to your social media from your website. Though, you should be careful when embedding Instagram images into your website, as SEOs have found out that Instagram embedded pictures use a 'nofollow' robot tag, which means they won't be visible to Google. As image searches are becoming more and more important, this basically means you have to completely avoid embedding Instagram elements until they change their embedding code.
Read more: Google Warns: Embedding Instagram Images Can Cause SEO Issues [www.seroundtable.com]
4. Learn How to Deal With Negative Reviews
User reviews are one of the most important criteria by which Google ranks pages on its Search Engine Results Page. A customer leaving a negative review would not only mean new potential customers might be dissuaded from doing business with you, but it also means your page will be demoted and new people won't even find out your company exists. This makes it extremely important to deal with negative reviews and not let your business's rating decline – this article gives you a few smart strategies that will allow you to deal with a customer leaving a negative review, and it would be beneficial to anyone running a business.
Read more: How to Get a Customer to Edit Their Negative Review [moz.com]
5. 5 Ways You Can Improve Your Local SEO Game
While good SEO will put your business on the map globally, Google still favours regional companies to national and global ones, and it often ranks them higher. That's why you a unified national SEO strategy might not be the best option for you, but rather, a few complementary and customized regional SEO marketing campaigns that ensure your company ranks at the top of SERPs in specific regions. You'll be able to find 5 excellent and actionable tips that will help you achieve higher visibility in local search result pages.
Read more: 5 Tips to Improve Your Regional SEO Strategy [https://www.searchenginejournal.com]
6. Googlebot is Improving and It Might Change the Internet's Landscape
If you've ever used React or Angular to develop your front-end, you'll know how hard it can be to successfully index and rank its pages on Google. Web developers had the choice between providing a seamless and modern experience to the user by using top-notch complex JavaScript code and incur a heavy SEO penalty or fall back on traditional web development techniques that the Google web crawler could understand. Well, with the new Evergreen update, Google has promised to stay up-to-date with JS development and ensure the crawler understands and indexes these websites correctly. This could mean a shift in the web development market that you need to be aware of.
Read more: Yes, Googlebot Can Detect JavaScript Redirects [searchengineland.com]
7. Most Websites are Vulnerable – Learn How to Protect Yours
It's no secret that the state of internet security is abysmal – most businesses use out-of-date software, code, and practices, which makes them vulnerable to security risks. Most analyses done puts vulnerable websites at around 50% of all the internet. So, one in every two sites you visit is likely vulnerable to security attacks. There is a great risk associated with this – especially if you're an emerging business, a successful attack might spell the end of your company. This article shows you the minimum amount of work you need to do to ensure your website is safe – it is a great primer for people who don't have a lot of experience with securing their websites.
Read more: What's the minimum amount of security your website needs? [webdesignerdepot.com]
8. 10 Easy Ways You Can Increase Your Website's Traffic
Strategies to drive organic traffic to your website are numerous and complex, and if you're doing SEO yourself, you might not know where to begin. This article is a great list of all the commonly used tactics to increase traffic to your website – increased traffic means more sales, higher visibility, and chances to expand to new markets. Increasing traffic should be one of the top priorities of your online platform and this article teaches you how.
Read more: 101 Easy (& Cheap) Ways to Drive Traffic to Your Website [www.searchenginejournal.com]
9. Do You Realize How Important Page Speed Is?
Page speed is extremely crucial – both to make your users have a good experience when browsing the website and to rank higher in search engines. Google puts a lot of value on a website's speed when ranking them, and it provides you with a tool to check how optimized your website is – PageSpeed. Learn techniques you can immediately use to improve your website's loading speed by reading this article.
Read more: The Power of Page Speed: Practical Tips and Tools to Speed Up Your Site [searchenginewatch.com]
Conclusion
This concludes this week's press review – we covered a lot of excellent guides that will help you speed up your website, make it more secure, and brush up on your regional SEO game.