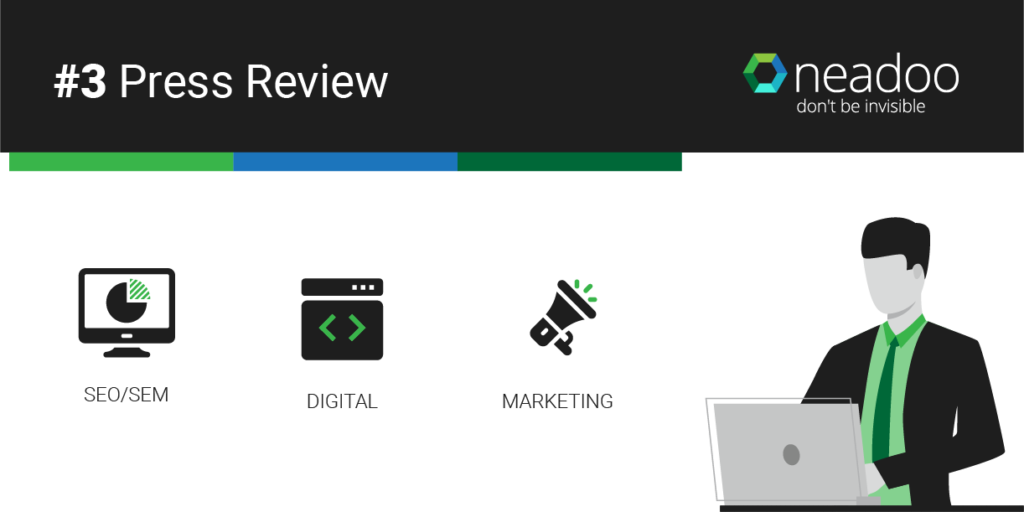 SEO Press Review #3
Happy Easter! SEO news didn't slow down this week, and it gave us a major SEO conference, a damaging Google bug (that was subsequently fixed), and a plethora of helpful guides and articles. If you want to keep up with the news, the articles below should give you a very good idea on where SEO is headed in the coming months.
BrightonSEO Slides April 2019
BrightonSEO is a prominent bi-yearly conference discussing everything search marketing. This article links to slides by the prominent speakers attending the conference. The slideshows provide a wealth of information and an easily digestible form of understanding new developments in SEO.
8 Ways You're Wasting Money on SEO Without Knowing It
Optimizing search results for a company is often hectic and requires work on multiple fronts – if you're not careful, this hectic nature usually leaves leeway to overspending and lack of planning. This article goes over the 8 most common ways we lose track of funding during an SEO campaign. It should be a good read to brush up on the basics of planning and handling financing.
Three fundamental factors in the production of link-building content
Generating content for SEO is very tricky – categorizing the content and metrics to measure success are not always clear and quite often very unreliable, and these problems are only compounded by the lack of access to a sizable content sample. This article attempts to address those issues and come up with relatively reliable metrics and insights into content creation.
Google Says You Are Not Entitled to Links
The fight between SEO managers and Google rages on about do-follow links. In the latest episode, some site owners have been contemplating forcing others to link back to their website by putting it in their ToS. Read the article to find out how the whole thing played out.
Google: Google News indexing bug has been resolved
Recently, Google News experienced a bug that disadvantaged some publishers and didn't index news correctly. In a world where Google is dominant, such a bug could result in hundreds of thousands of lost revenue to some companies if not dealt with, and it is an encouraging sign to see Google fix the issue just after a single day.
How to write SEO-friendly alt text for your images
The alt text on images doesn't only help with accessibility, but it is one of the factors search engines look at to determine the quality of the page. This article carefully details ways you can tailor your alt texts to search engines and rank better in the results.
Google Shopping Ads Benchmarks for YOUR Industry
E-commerce is one of the cornerstones of the internet as we know it today, and the results for leading the SERP can often be nebulous if you're handling such a campaign. This article looks at some key e-commerce industries, their performance, and what we can learn from them.
How to conduct a branded search audit
Brand searches are searches specifically done in the hopes of finding your company. It is usually by repeat customers who want to do business with the company again. This makes it one of the most important keywords to rank for. Google makes it easy to rank high for your brand, and that's why it is often overlooked by many SEO campaigns, but if you're not ranking high for your brand, it could present a serious flaw in your long term SEO goals.
The SEMrush Website Migration Checklist
Website migration is neither technically easy nor strategically simple. A successful migration requires a lot of care and time, and you'll often get lost in the minutiae of the process if you're not careful. This article presents a helpful checklist you can consult to make sure you've hit all the migration requirements and the process is completely successful.
Conclusion
The previous week saw the BrightonSEO conference, which is one of the more notable SEO conferences in the UK, and with it came a deluge of news and articles on the state of SEO in 2019. The list of articles this week ranges from general to extremely specific, which means you'll find these articles useful no matter your skill level.