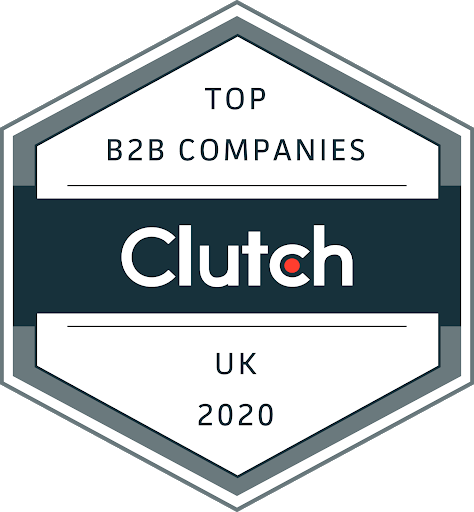 Neadoo Digital Proud to be Named a Top SEO Partner by Clutch
Here at Neadoo Digital, we know it can be challenging for any new business that's just getting on its feet to balance a large portfolio of clients while also providing a high level of visibility for your company. That's why we're here to help! We're a revolutionary force in search marketing and we work with companies of all sizes to make sure all of your web development, content management, and ads campaigns are executed well! 
In recognition of our outstanding efforts and commitment to helping companies thrive, we've been named a top UK SEO firm by Clutch, a resource for B2B reviews. 
We'd like to take this chance to thank our wonderful guests for helping us attain this award! They participated in client interviews on our behalf, to assess our impact on their businesses. They ranked our services along the lines of overall quality, attention to project timelines, and value for their financial investment. In reflection of that feedback, we've received a wonderful 4.9 out of five stars on our Clutch profile! Please take a look at one of our recent reviews from Culm Stores Distribution, one of our London based clients: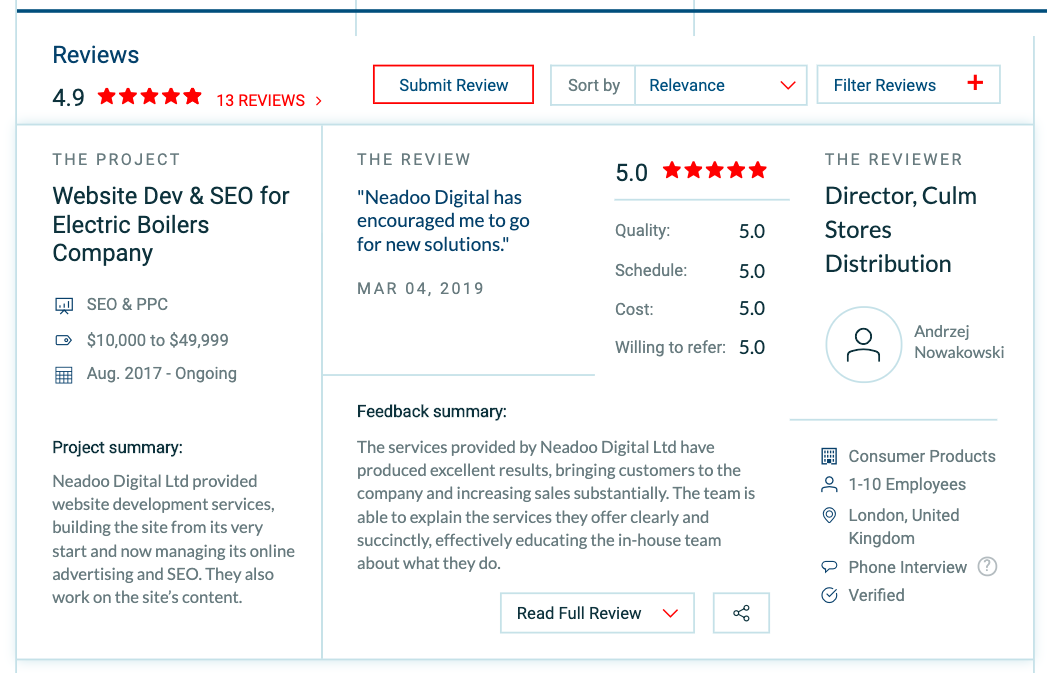 For those who might not know, Clutch is a verified market research firm that uses a unique ratings methodology to compare and contrast leaders across a variety of industries. We've also received acclaim from their sister sites, The Manifest and Visual Objects. Our service ranks on a list of top performing SEO companies on The Manifest, a business data and how-to guide resource. On Visual Objects, a portfolio platform, we've been featured as one of the top firms for SEO as well.
Thank you one and all for making this award possible. Please drop us a line if you'd like to collaborate on a project with Neadoo Digital today.