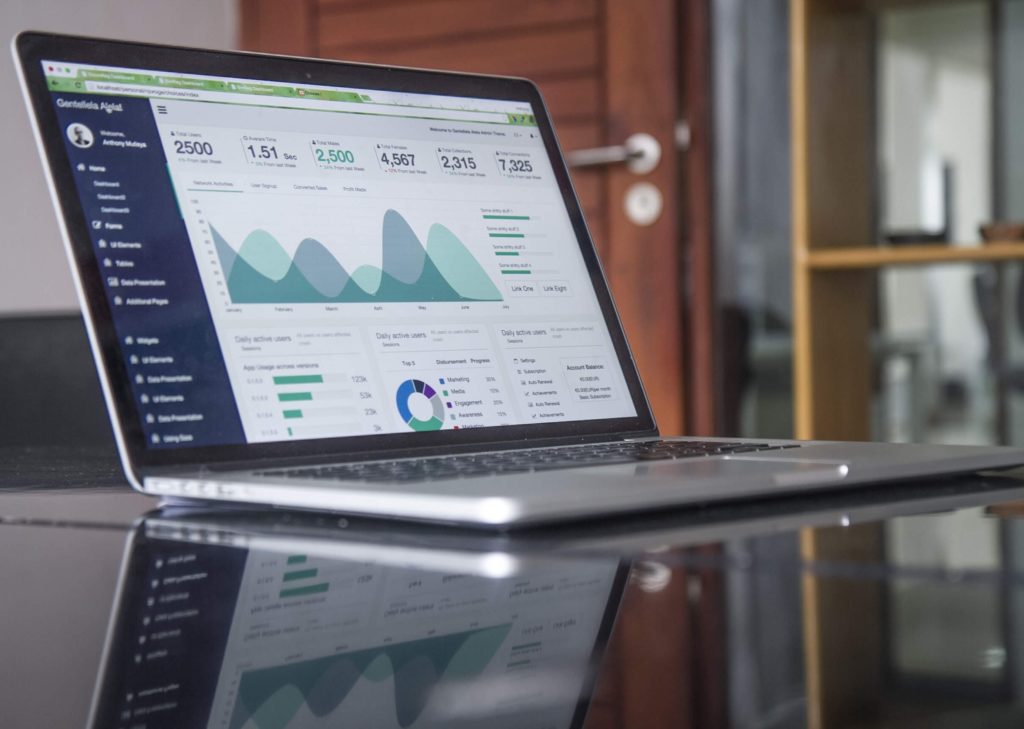 What is a Conversion?
CONVERSION – This is an action specified by you that was performed by the customer. A conversion occurs when a customer takes the action that is important to you on your website, e.g., subscribes to the newsletter or buys from your store.
The factor that will be important here is the conversion rate.
Conversion Rate – this is the number of actions performed on the website that were desired by you / number of unique visits x 100%.
In simple terms, the conversion is nothing more than a source of income depending on what you are focused on as the creator of a given website, store, or other internet services.
Conversion – And Then What?
As a creator, you have to think about what actions are desirable for you. Whether it's adding a product to a shopping cart, subscribing to a newsletter, or signing up for a course you offer. Or will it be going to the contact page and sending a form asking about the offer?
For example, when setting up an online store, you want users visiting the site to make a purchase – and this is exactly what a desired action is.
If 10 out of 100 people visiting the store make a purchase, the conversion rate is 10%.
Examples of Conversions
Micro conversions – these are all the other activities that do not translate directly into an increase in the conversion rate, but may have a real impact on it in the future:
signing up for a newsletter subscription,
an account registration,
adding an item to a shopping cart.
Macro conversions – these include all desirable actions that directly translate into increased conversions:
a user making a purchase,
a quote request,
signing up for a paid subscription (e.g., Netflix subscription).
There is a high probability that a customer interested in the offer will subscribe to the newsletter, and after receiving information, e.g., about a seasonal sale, will make a purchase in the store.
What Should You Do?
First of all, you should set a conversion target for your website. You have to consider what will be an important factor for you, one that will generate income. Will it be sending a request for a service or buying one of your products? Maybe it is enough for the customer to subscribe to the website's newsletter?
The conversion rate is a very good indicator of the marketing activities employed. It allows you to realistically estimate how the input of your work translates into actual revenue.
Setting a conversion target will allow you to thoroughly analyze your efforts after a while and think about ways to eliminate the so-called empty traffic.
Empty traffic – these are the visits to the site that do not generate any of the desired actions, and consequently have no real impact on conversion.
There is a risk that the users generating this type of traffic came to the website by chance while looking for completely different things – in such a case choosing more relevant keywords is worth considering.
For example, if a client is looking for a long red dress and comes across your offer of a beautiful, long but pink dress – she will not be interested in buying it and will simply leave the website, thereby increasing the rejection rate.
Advertising is another example. If there are links to your website on many external and non-thematic sites – of course, the visitors will come to the site, and the overall traffic will increase, but there will be no conversion. A good example of this would be advertising a dress store on a website dedicated solely to cars or fishing.
Is There Such a Thing as an Ideal Conversion Rate?
At this point, you'd probably like to hear that the answer is yes – the ideal conversion rate exists, and it stands at exactly 7.24%. Unfortunately, there is no such thing.
A satisfactory conversion rate depends too much on the industry and the nature of the business itself. However, as a general rule, the higher the conversion rate, the greater your satisfaction should be. And if you're targeting a conversion rate that is still a long way off, you should focus on Conversion Rate Optimization.